Online Producers
AAA RIVER STREET MARKET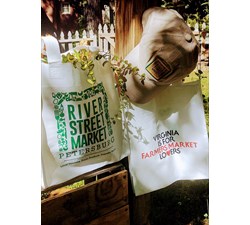 Non-profit farmers market offering local produce from local producers and more!
B&B CULINARY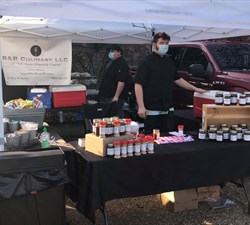 Chef Brian Burton and family offer delicious food items like salsa, hummus, pimento cheese, quick breads as well as their signature AKB line of sauces and seasonings. Chef Brian is also a Serv Safe Culinary Instructor.
FAIRYTALE FIBERWORKS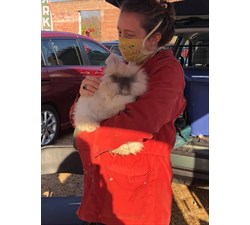 Megan is a natural fiber artist and spinner specializing in childrens garments with a "grow with me" feature. She also makes household goods and textiles as well as shawls, socks and booties.
FLUFFY BUNS BAKERY
Krysi makes all your favorite comfort foods. Some of her offerings include buns, pepperoni rolls, oatmeal pies, pumpkin rolls, specialty cakes, cookies and quick breads.
GOING FOR GREEN FARM
Sarah grows seasonal fresh flowers and other garden items for you. Custom bouquets for special occasions as well.
HALEY'S HONEY & MEADERY
Mike and Tonya Haley run a family beekeeping business as well as a local micro-winery offering meads made from their honeys. They also have all your honey needs with infused honeys, creamed honey and honey straws.
LEGACY ROASTING COMPANY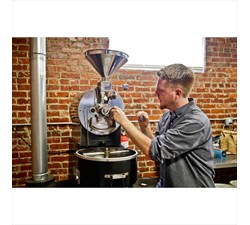 Larry and family operate a nano roastery in Hopewell. You can find their single origin and custom blends in local coffee shops, stores, markets and your front door withtheir subscription service. Legacy Roasting cultivates coffee culture, conversation and community.
LINGERFELT FARMS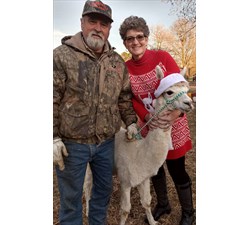 John and Debbie bring their love of farming to you by offering chicken, turkey, pork, beef and lamb as well as eggs, honey and produce. Meet them at the market and they will become family.
LITTLE BIRD JAMS & JELLIES
Marcia is happy to offer a wide variety of jams, jellies, relishes and butters including sugar-free varieties. She also makes some delicious nut brittles.
OLD HICKORY CANDLE COMPANY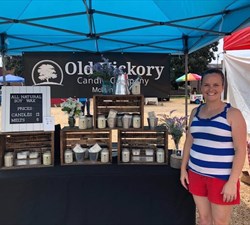 Kimberly and her girls bring you hand-poured soy candles in long lasting scents that can be used year round or try her seasonal line of candles in jars or wax melts.
ONE MUSTARD SEED SOAP COMPANY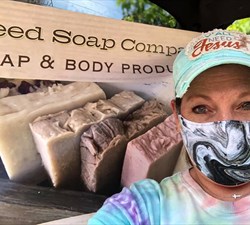 Julie with the help of her family makes and packages inspirational, hand crafted artisan and natural soaps, body sprays, bath salts and shower steamers. Not your ordinary soaper, Julie offers prayer and outreach with every bar.
TURKEY CREEK BAKERY
Erin uses locally grown wheat and other local produce to create her artisan loaves, boules, challah, babka, scones, muffins, biscotti and granolas in many seasonal varieties.